By wokpaperscissors Leave a Comment
I will be running my first marathon this weekend. I am nervous as hell. At the same time I'm pretty excited. I don't think I am prepared at all, so I think I am going to rely on the crowd and the music that is on my phone.
Whenever I feel a little bit odd, I can always seem to find food blogs for comfort. In particular Jennie Perillo's blog – In Jennie's Kitchen. This amazing mother of two is a super woman – despite the tragedy and pitfalls she had gone through over the past few years, she can always seem to find something uplifting to write about, to encourage others. Let alone make amazing food and take amazing photos of them!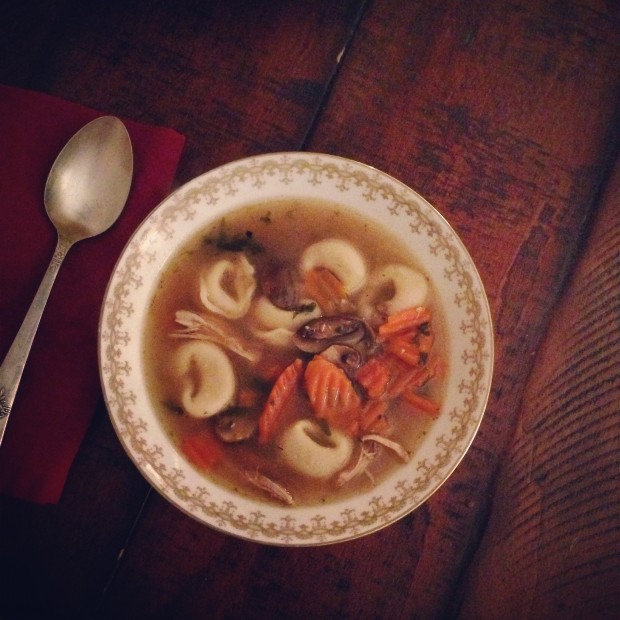 Today I will direct you to one of her recent posts – the Marathon Soup. As I am nervously getting ready for this adventure, seeing this post immediately uplifts my mood – as if she could read my mind about me running a marathon in the near future. While I probably won't be making myself any soup before the race, I'll be thinking about it and use it as my encouragement, and perhaps make some afterwards.
Click here to check out Jennie's post along with the recipe!
It seems like winter has hit us all of a sudden. New England has been plagued with cold Mondays followed by ridiculously warm Tuesday – Thursday, then a mild weekend. It really seemed like fall was more like a summer. Before we know it, we'll have to finish up all the apples and pumpkin dishes…